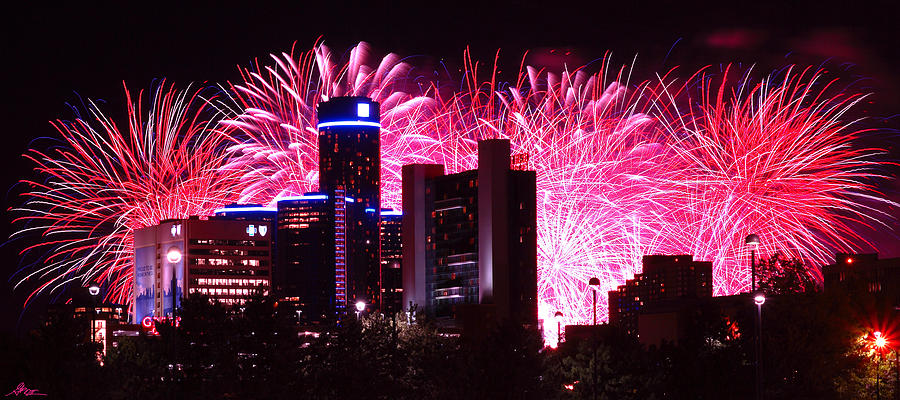 The Ford Fireworks Show is an annual event that takes place on the Detroit River. An unbelievable fireworks display is presented for your enjoyment. With viewing locations all along the River Front in both Detroit and Windsor, the gorgeous presentation will take your breath away. It's best to get downtown hours early for the show, but there is plenty to do while you wait for sundown! Take advantage of local businesses and restaurants, the Detroit RiverDays festival, local musicians, and parties hosted for the fireworks show. You'll see Detroit in a whole new way when the fireworks light up the city at night!
The fireworks are a great way to get connected with your hometown while enjoying the beauty of fireworks. There's nothing better than a celebration that everybody can get behind, and the fireworks are definitely one of those events! Before the fireworks start, be sure to sample from some of the local food vendors and have a great time exploring the riverfront!
You truly can't get any better than a limousine or party bus for transportation during the fireworks. The traffic downtown is impossible to get through during these times, so if you're driving yourself, you'll certainly have to walk a great distance! Not with a limousine or party bus! You'll get to enjoy luxuries as you roll through the streets of Detroit. It's always a great time with great transportation!